AI for better customer experience
AI for better customer experience
AI powered software solutions and consultation services for enterprises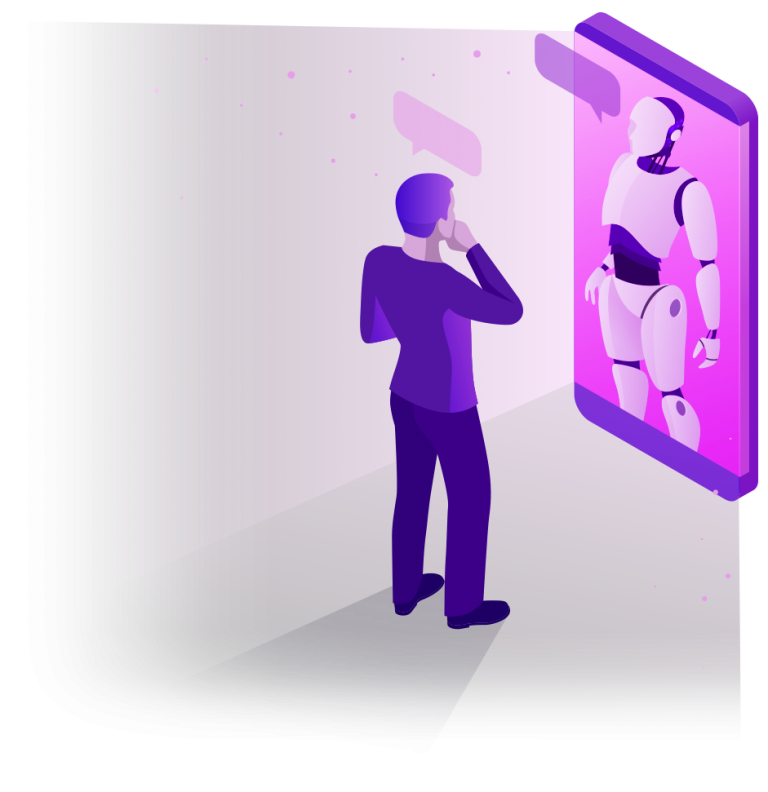 Isoft.ai
We are Finnish software house, specialized in AI solutions and products. 
Our offering contains innovative AI powered solutions for enterprises and public organizations. 
We can tell you how to utilize AI succesfully in various business environments.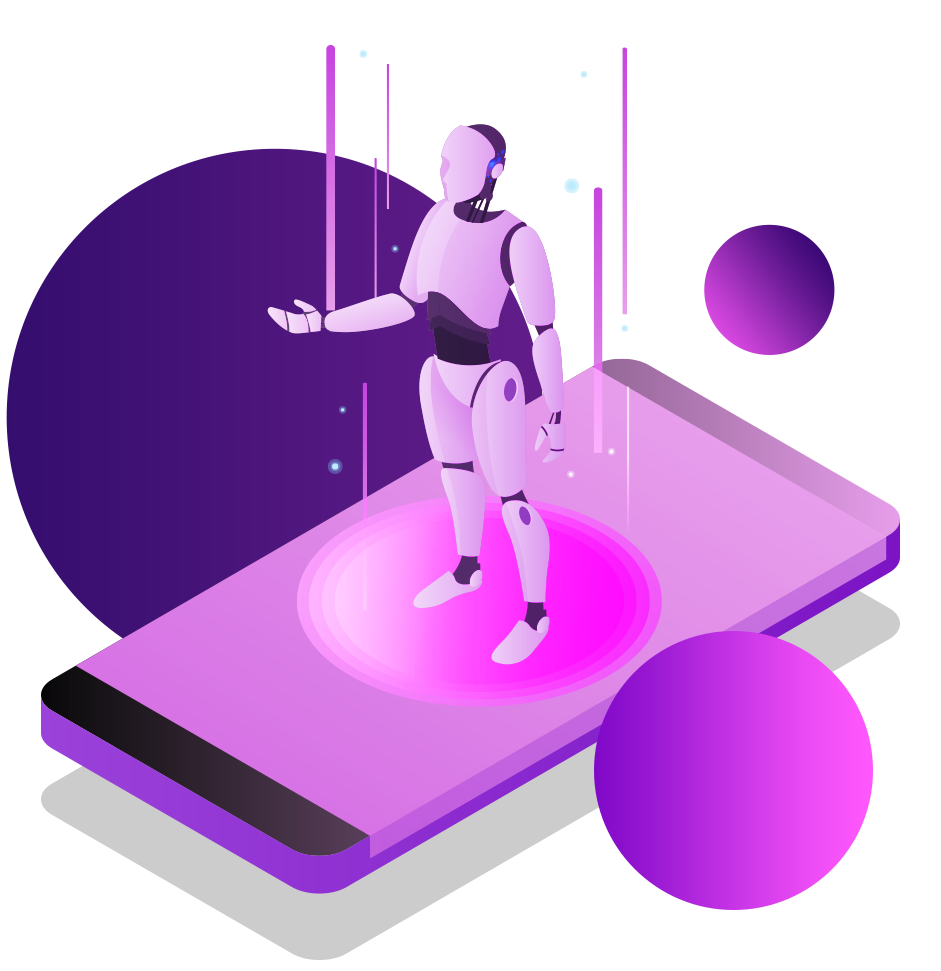 Chatbots for making better customer experience
We offer chatbot product based or customized solutions for empowering customer support and sales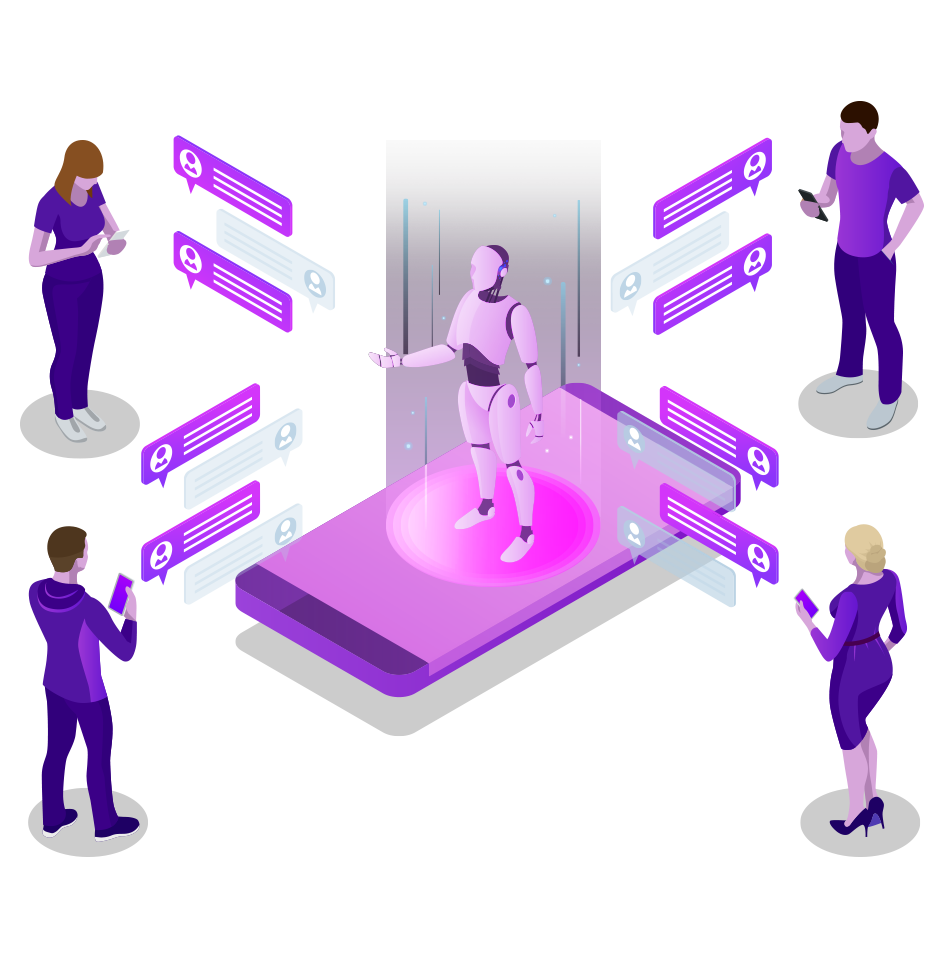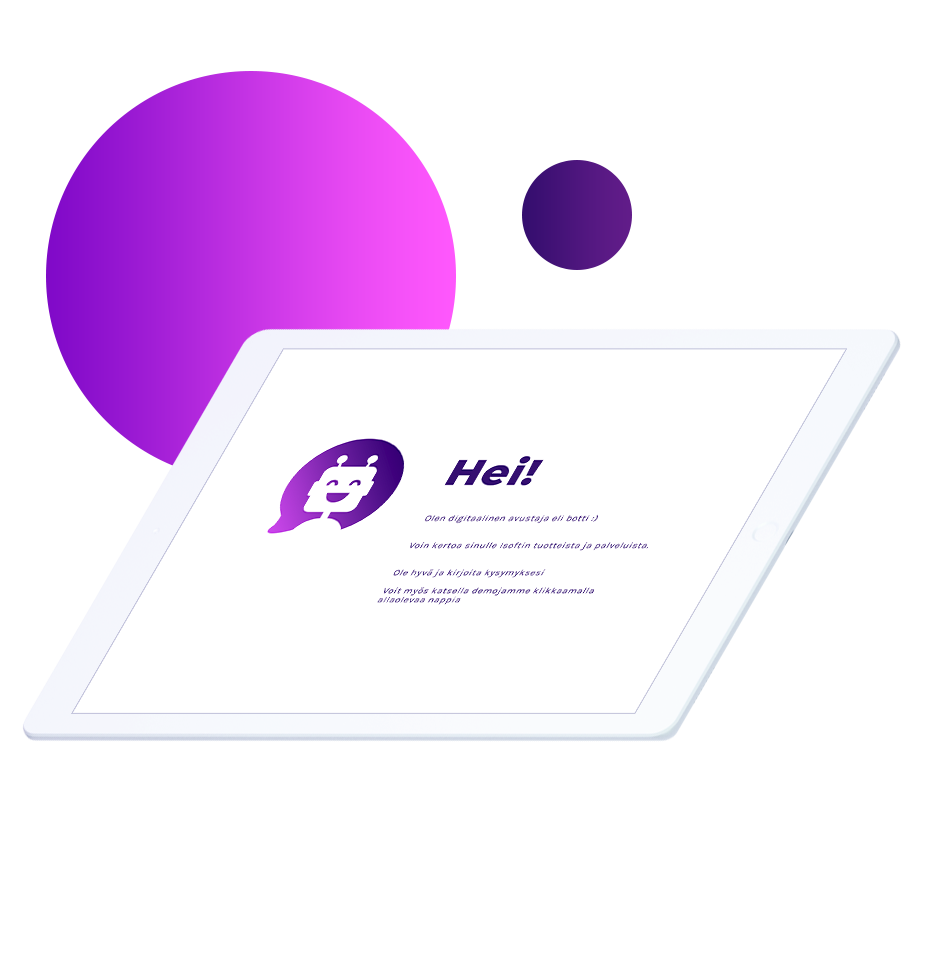 Freeing people to other work 
Chatbots may process repeated, simple tasks freeing human to work on more demanding tasks.
Familiar environment 
Chatbots give the company the ability to solve customer problems in a familiar channel known to the customer.
Accessibility and easy to use
Customers appreciate Chatbot's self-service model. Service is immediately available, quickly and easily.
High Quality
Chatbots are tireless and they don't make errors.
Product or custom
We offer solution according requirements based on our own product platforms or customized development work
AI powered with leading technologies
Our chatbots core technolgies are based on leading AI technologies from Microsoft, Amazon and Google.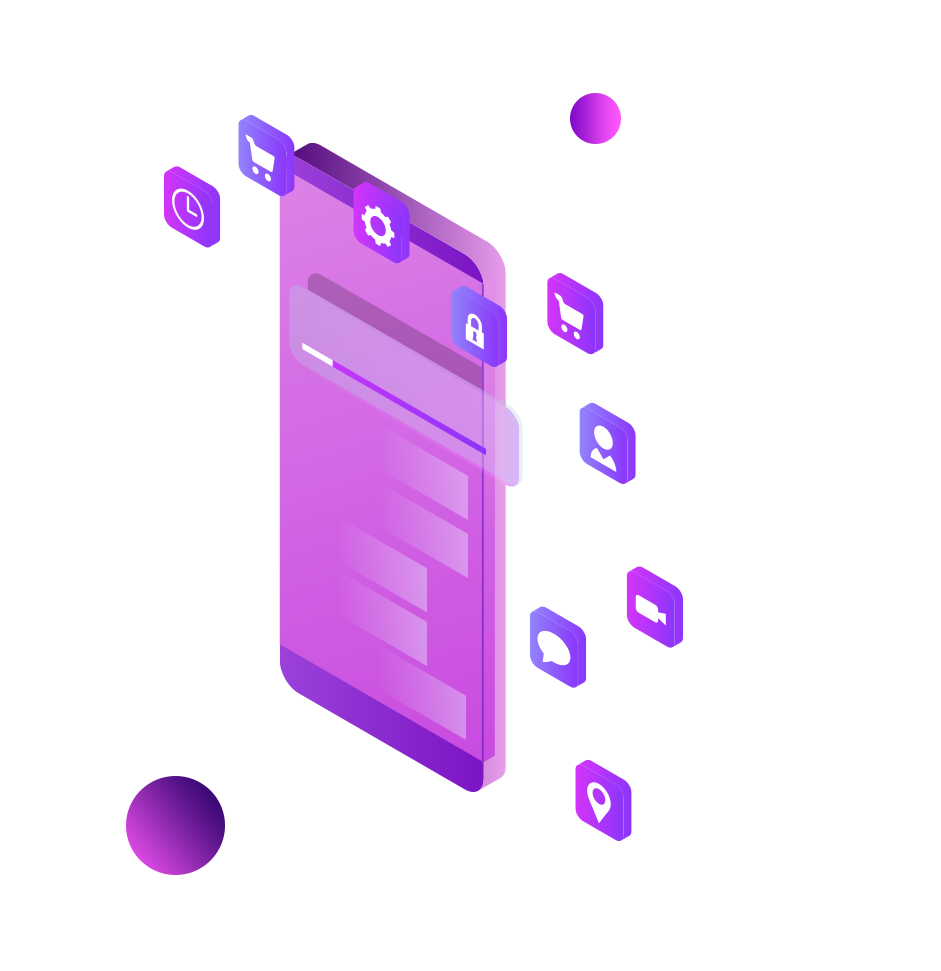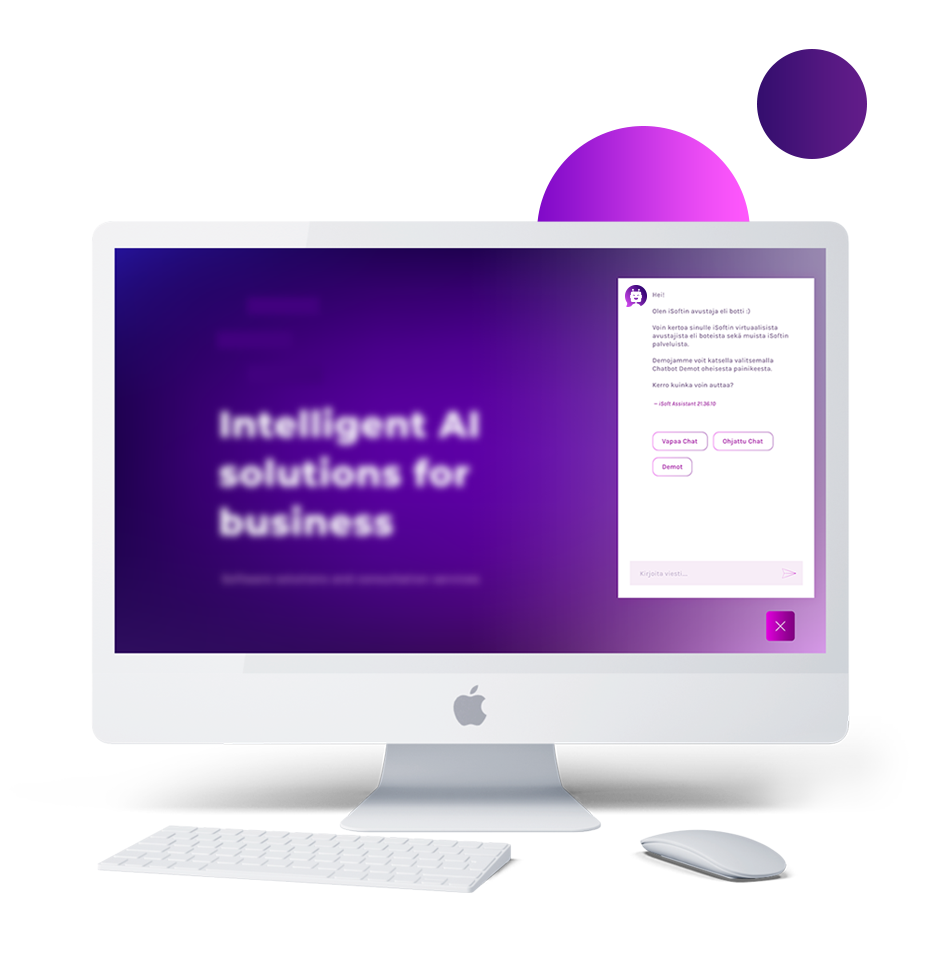 Agile and efficient

We implement the chatbot solution always according  the needs of our customers using agile and efficient work methods
Reasonable pricing

The cost of the solution can be maintained at a reasonable level by utilizing Isoft's own platforms and components.
High quality

We use market-leading Microsoft and Google AI services in our solutions
Full lifecycle services
We offer all chatbot solution services. From specification and implementation to hosting and support services.
Simple pricing model
Pricing is based on a fixed startup fee and a monthly payment based on the selected service level.
Suitable service package
We offer service packages where our customers can choose the most suitable support and hosting services for their needs.
Please contact us for more details on our pricing.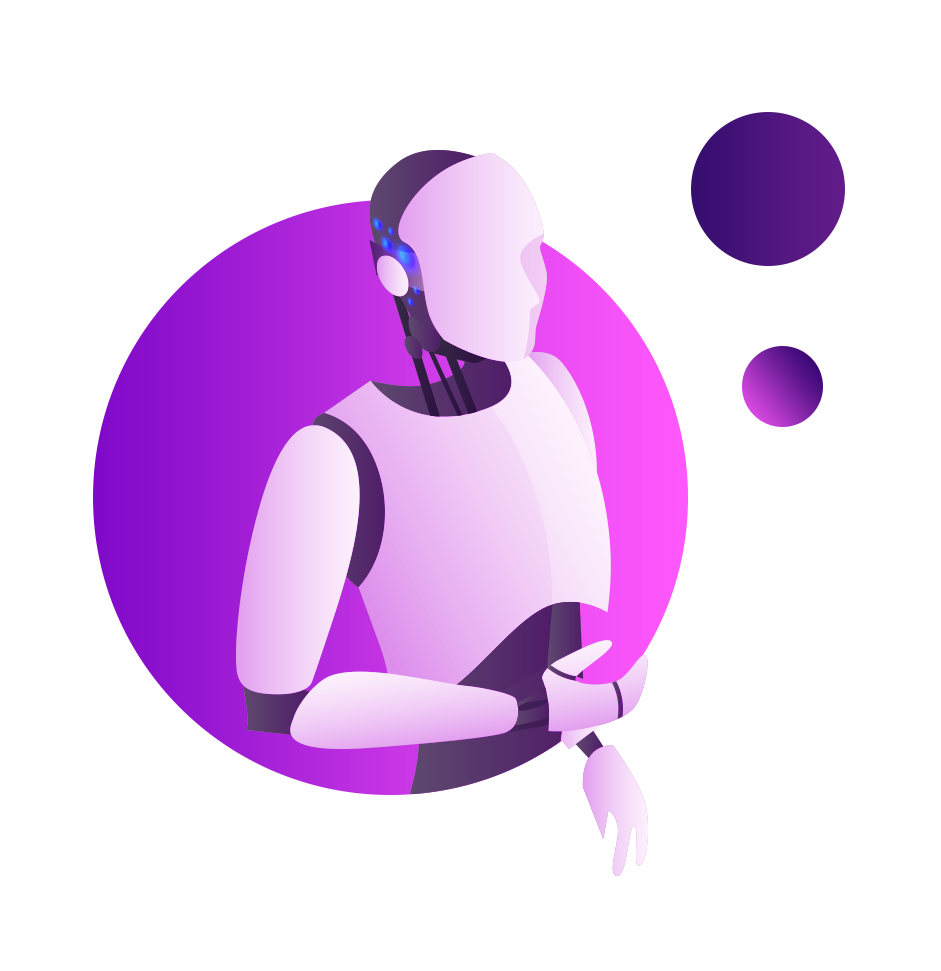 Speech solutions
New solutions and better customer experience powered by speech recogniton and text-to-speech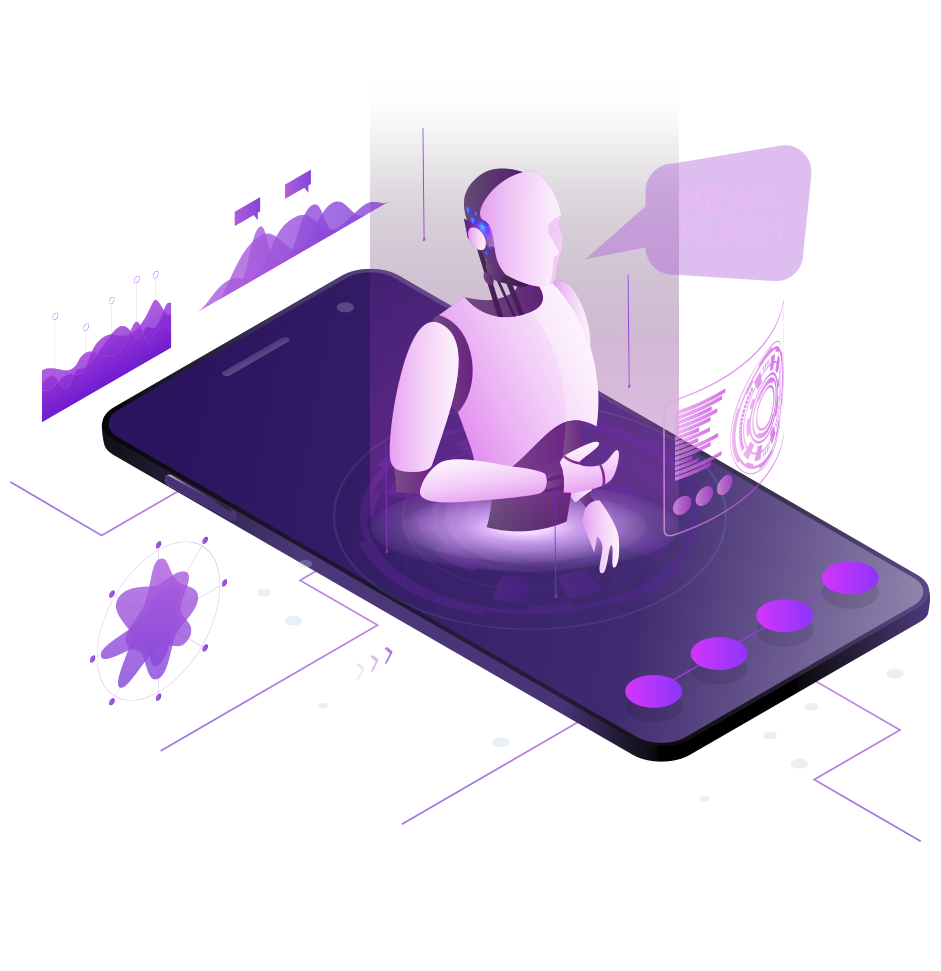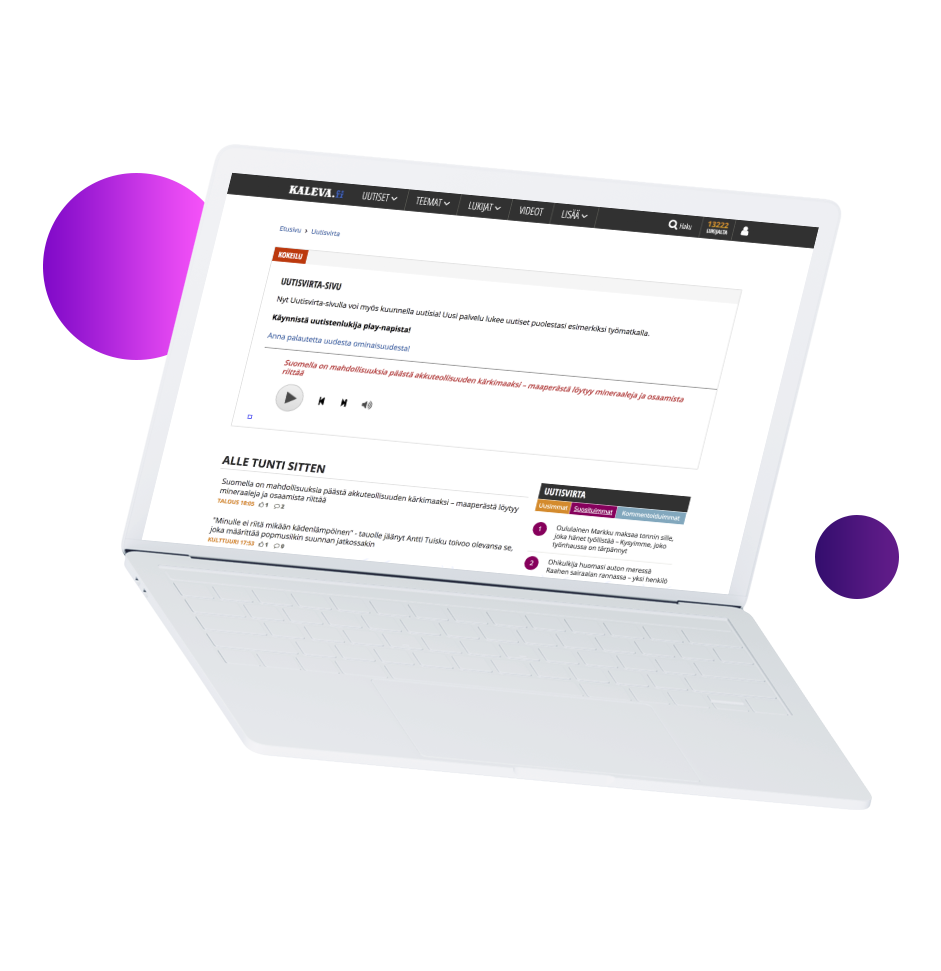 Audio media/podcasts easily
Isoft's text-to-speech product-based text-to-speech bot that delivers audio media that is easy to publish on websites and / or podcasts
Automatic
Bot creates automatically audio media from RSS and HTML sources
High-quality

The audio created by bot is of high quality, close to natural human speech
Almost realtime
Audio newscast can be created almost realtime from published text based news source
Fast implementation
Isoft's text-to-speech platform enables solution implementation in just few days
Missä bottia voidaan käyttää?
Verkkosivustoilla
Ääniuutiset integroituna  verkkosivustoille
Podcasteissa
Äänimedia voidaan julkaista podcasteina helposti mobiililaitteisiin ja muihin podcasteja tukeviin laitteisiin
Älykkäissä kodinlaitteissa
Amazon Alexa, Microsoft Cortana, Google Home puhetta ymmärtävät laitteet toimivat myös text-to-speech tuotteemme  kanssa
Katso oheinen video kuinka Kalevan ääniuutiset toimivat Amazonin Echo laitteelta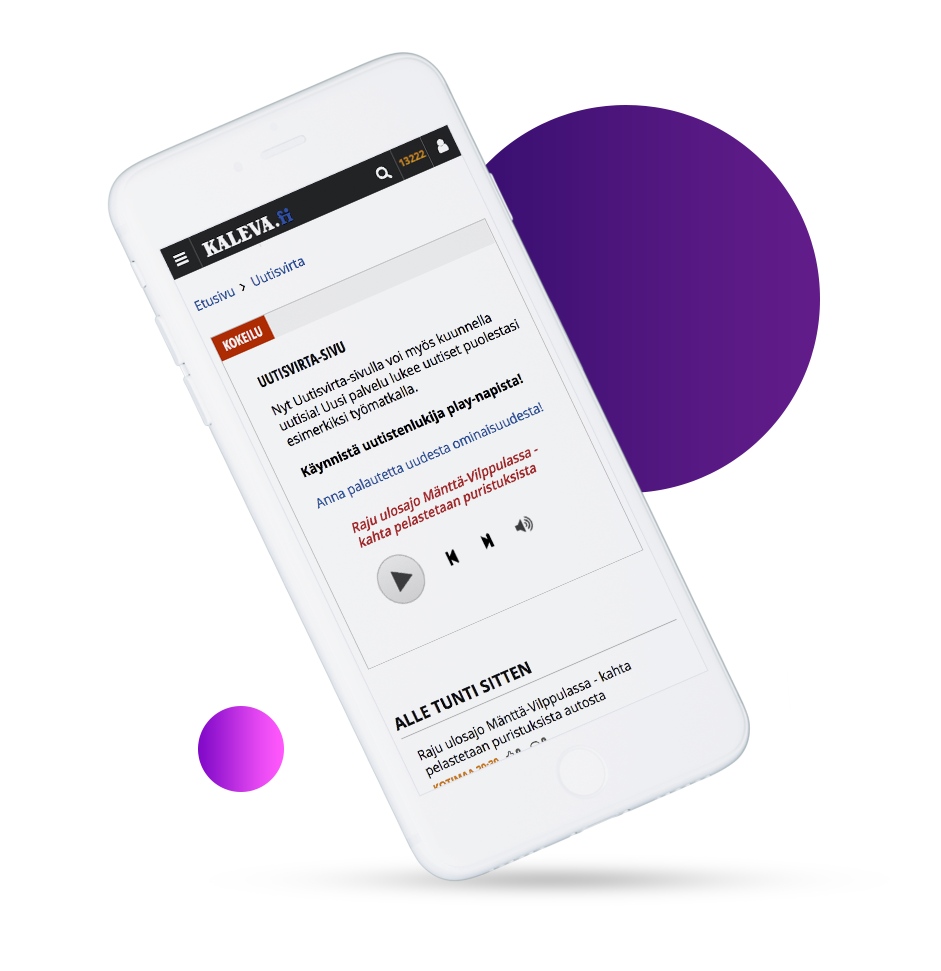 Kokeile Isoft Text-to-Speech tuotteen avulla toteutettua Kalevan ääniuutisbottia allaolevan mediaplayerin avulla.
Text-to-speech bot features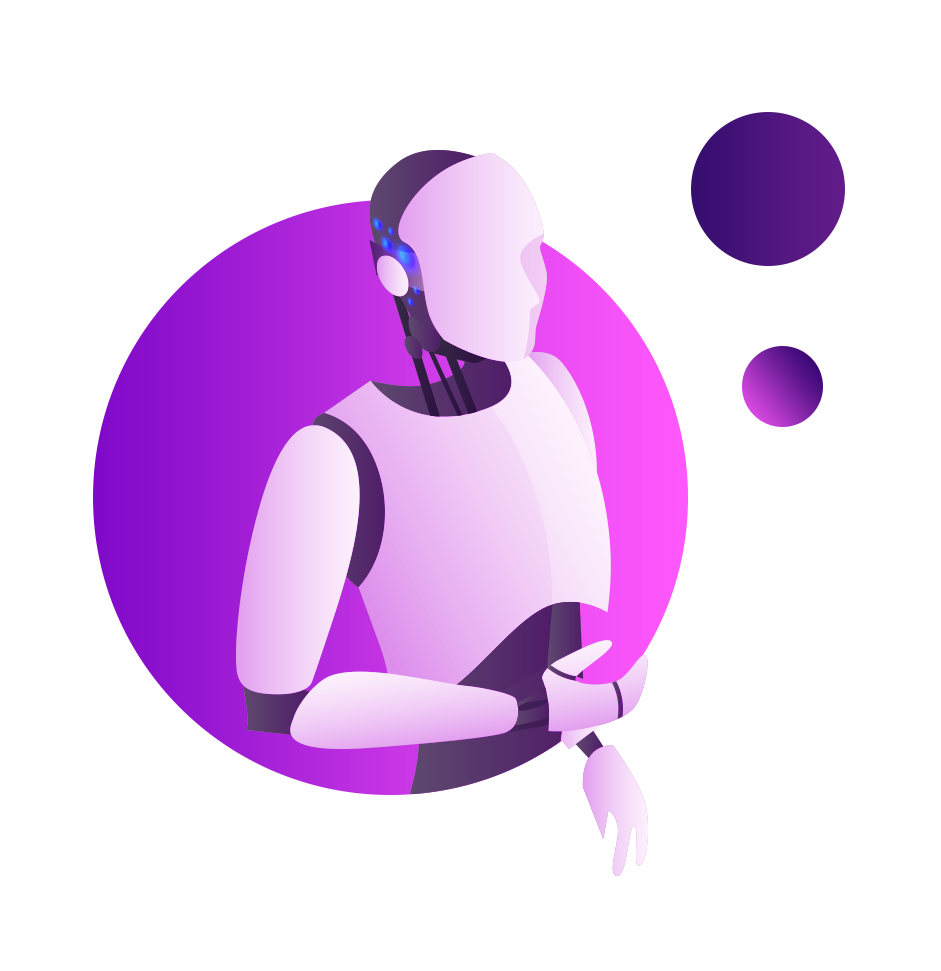 Text-to-Speech bot pricing
Simple pricing
Pricing is based on a fixed startup fee and a monthly payment based on the number of publishing and source data channels.
Please contact us for more details on our pricing.
Puheentunnistaminen tarjoaa uusia sovellusmahdollisuuksia erilaisiin tarpeisiin verkkopalveluiden yhteydessä.
Isoftin chatbot tuotteemme tukee suomenkielistä puheen tunnistamista mobiililaitteissa ja tietokoneissa.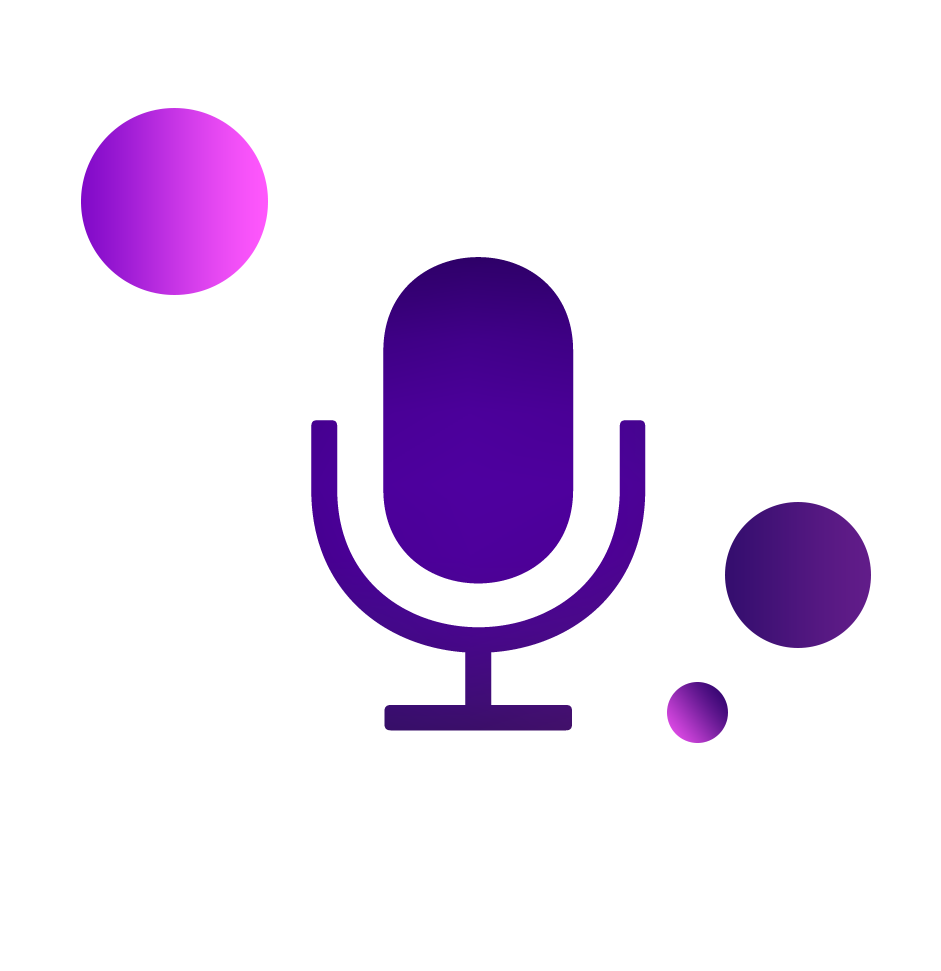 AI-consultation
We can help enterprises how to use AI solutions successfully in their business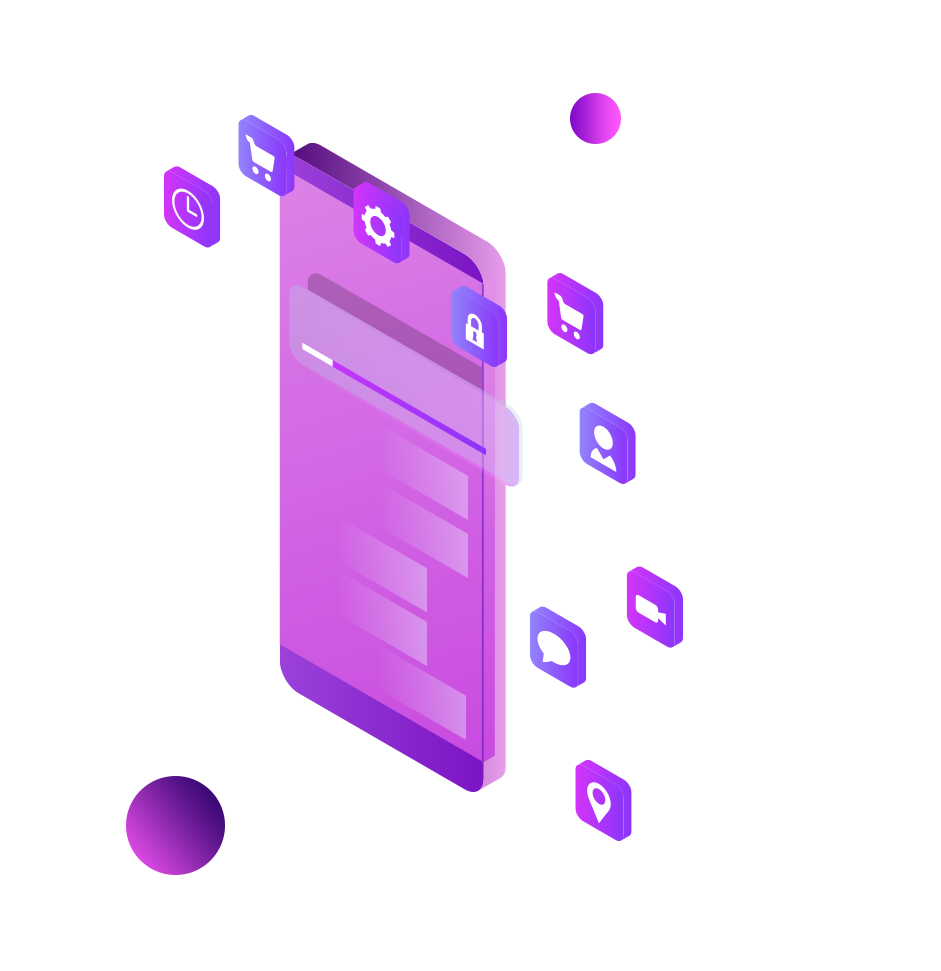 Our consultation services
We are Finnish software house specilized in AI solutions
Enter your contact details here and send it. We will contact you as soon as possible.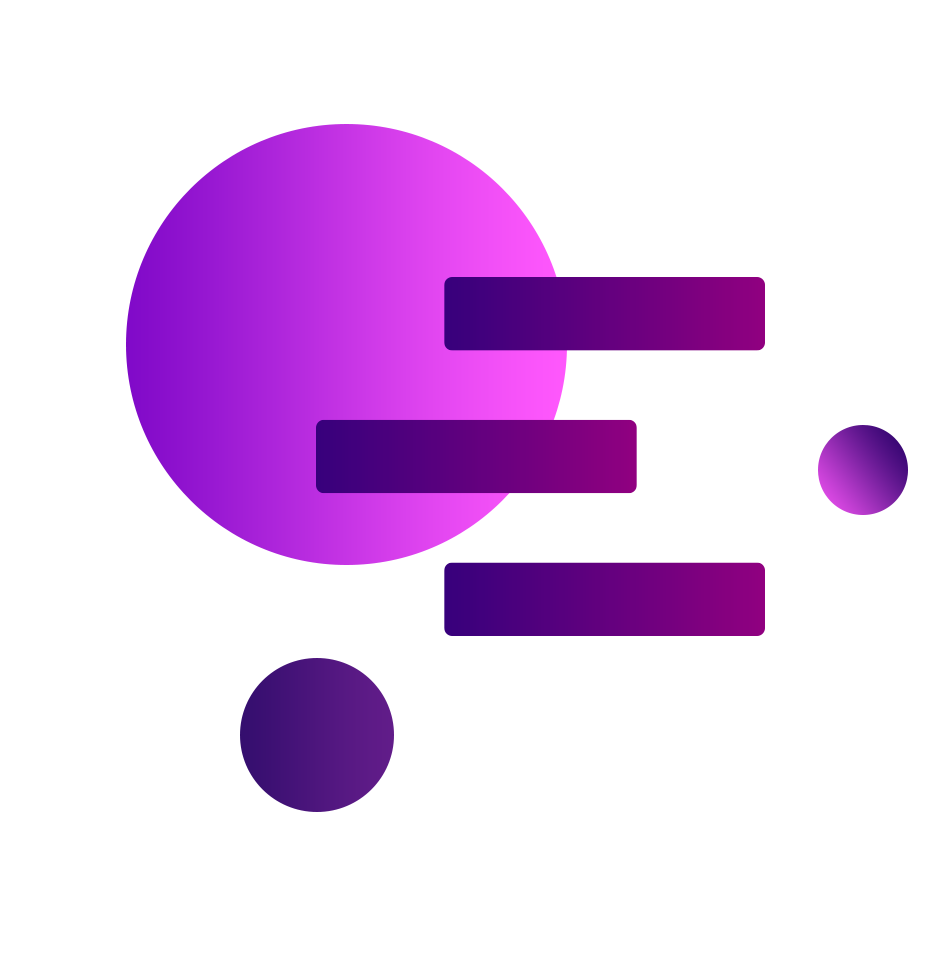 Isoft.ai Oy
Yrttipellontie 1D
90230 Oulu
Tel: +358 40 5149451
Email: info@isoft.ai
Sales:  sales@isoft.ai
Support: support@isoft.ai
Business ID: 2919700-3