iAssistant.ai 
Virtual assistant for empowering customer support, sales and custom processes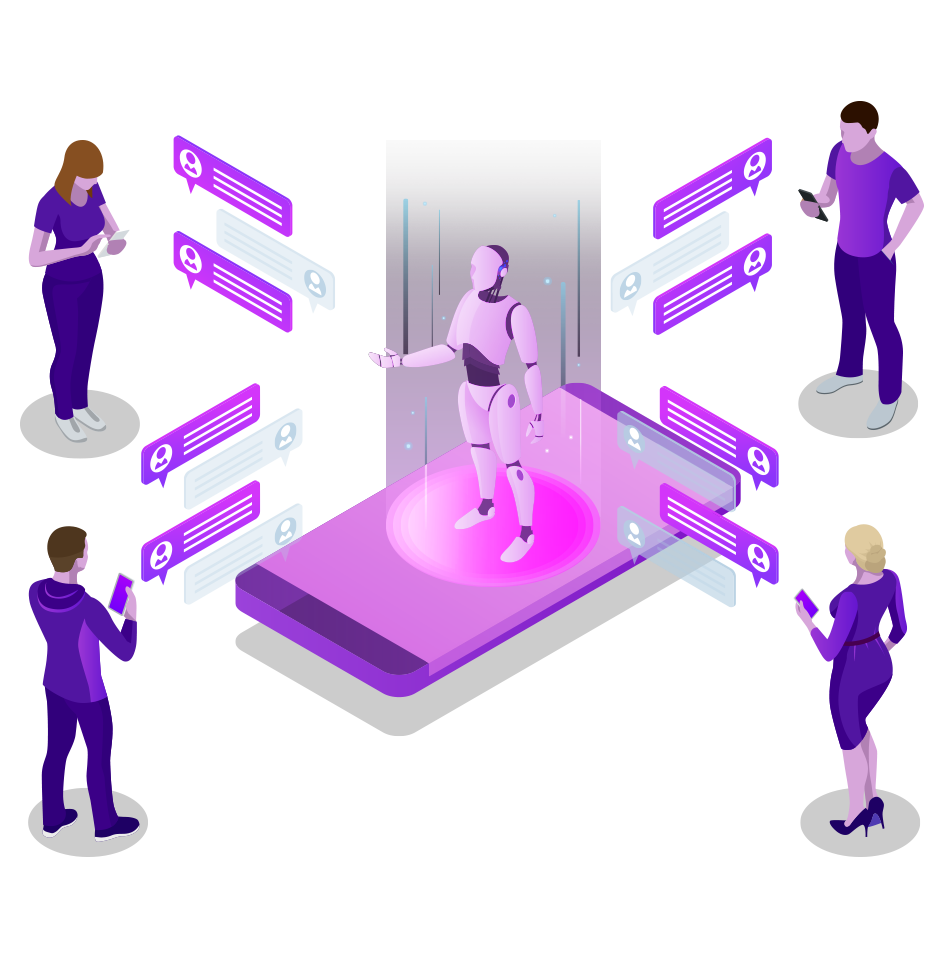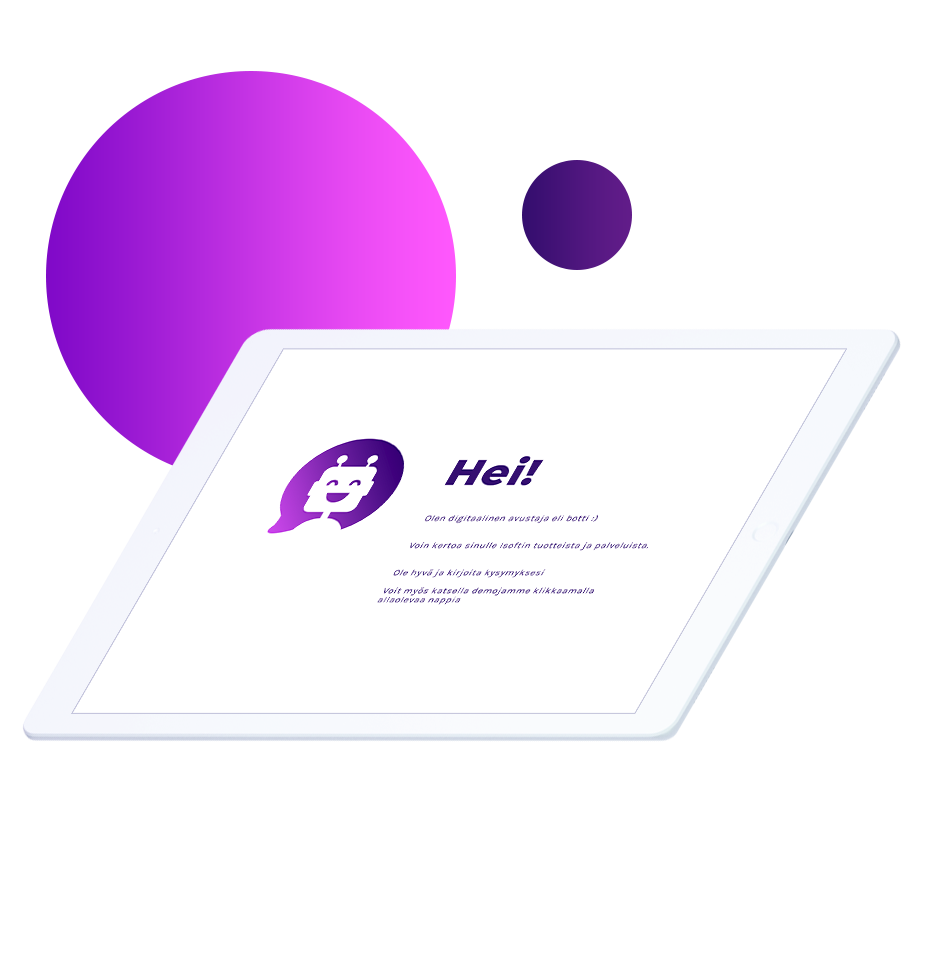 Freeing people to other work 
Virtual assistant is capable to process repeated, simple tasks freeing human to work on more demanding tasks.
Familiar communication channel
Chatbots give the company the ability to solve customer problems in a familiar channel known to the customer.
Accessibility and easy to use
Customers appreciate self-service models. Virtual assistant service is always available, quick and easy to use.
High Quality
Virtual assistants are tireless and they don't make errors.
Our virtual assistant features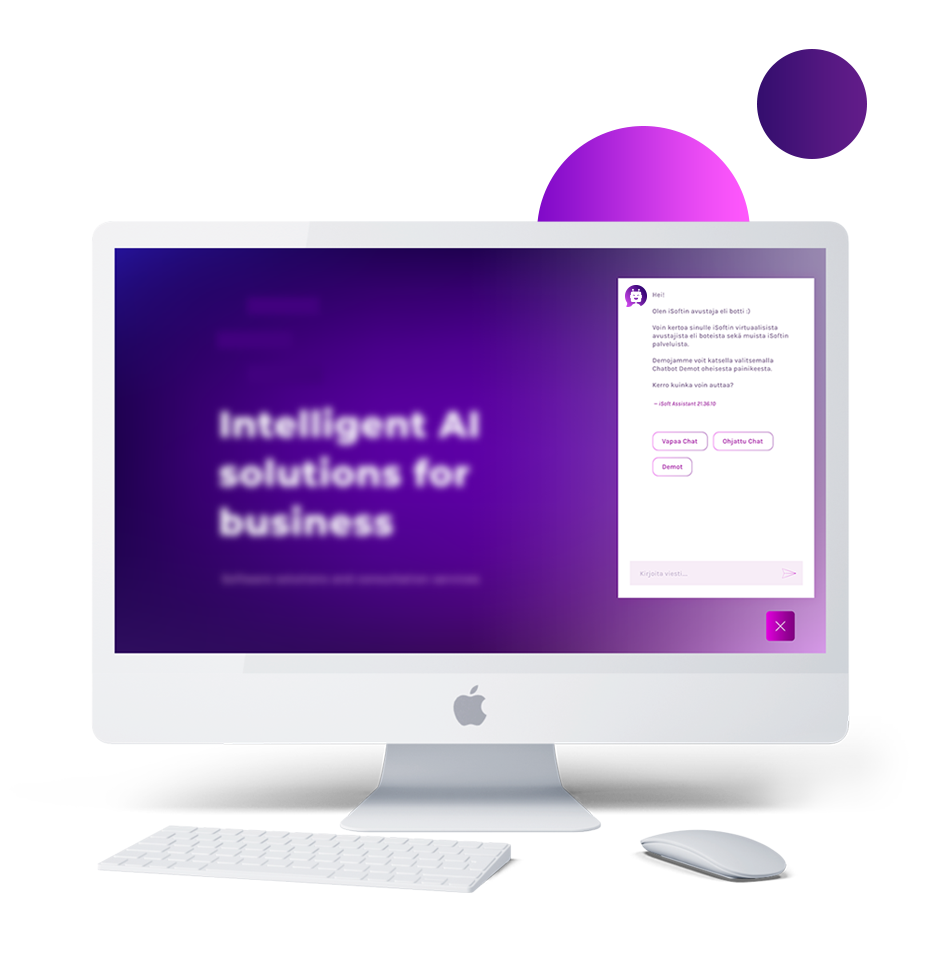 Virtual assistant implementation
Agile and efficient

We implement the chatbot solution always according  the needs of our customers using agile and efficient work methods
Reasonable pricing

The cost of the solution can be maintained at a reasonable level by utilizing Isoft's own platforms and components.
High quality

We use market-leading Microsoft and Google AI services in our solutions
Full lifecycle services
We offer all chatbot solution services. From specification and implementation to hosting and support services.

Pohjantähti - Virtual Assistant
Isoft implemented the chatbot solution for us on a very fast schedule. We are genuinely proud of the bot and can also recommend Isoft for project support, which has always been quick when needed.
Virtual assistant pricing
Simple pricing model
Pricing is based on a fixed startup fee and a monthly payment based on the selected service level.
Suitable service package
We offer service packages where our customers can choose the most suitable support and hosting services for their needs.
Please contact us for more details on our pricing.